Westcoast Enterprises was founded by Tim M. Lopez Sr in 1999 after working 21 years in the Tampa Bay Homebuilding industry for national and local Tampa builders Islander Homes, Lennar Homes, Pulte Homes & Southern Crafted Homes. He brought a knowledge of what those builders needed in what was then unheard of "Shell Contracting". Today Westcoast Enterprises on one of Central Florida's largest Turnkey Shell Contractors specializing in construction management of monolithic concrete slabs, exterior one & two story block and framing for the area's largest home builders. In 2017 Westcoast purchased its first new 39-meter Schwing Concrete Boom Pump truck to pump their own slabs. In 2020 they purchased their second new 39-meter Schwing Concrete Boom Pump truck. Today with the help of his sons TJ Lopez and Michael Lopez, Westcoast continues to grow, providing many local jobs including office staff, construction field managers and many slab and block masons as well as framers.
---
About Our Founder and President, Tim M. Lopez Sr.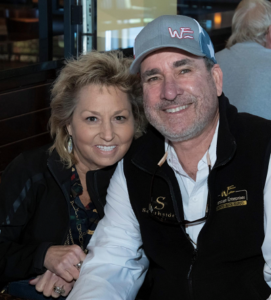 Starting his home building career in 1978 as a designer/draftsman in Tampa Bay, Tim continued into construction management. Today as Founder/President of Westcoast Enterprises working alongside sons, TJ and Michael, Westcoast is one of Central Florida's largest shell contractors. Working with many of the area's national home builders providing turnkey construction management services in the areas of concrete, block, and framing.
August 2017 saw the beginning of WE Concrete Pumping. With the residential shell business booming came the need to pump our own slabs. Thus, the additions of a 39 and 36 meter Schwing boom pumps. All businesses are family run, doing business the way it was done over 40 years ago, with old Florida personal attention to detail and customer service.
---
Meet The Management Team
VP Westcoast Enterprises
TJ began his homebuilding career in 2002 with Morrison Homes. He received his State Certified Building Contractors License from the State of Florida in 2003 and joined Westcoast that same year. TJ is in the field daily working with our Field Managers and Trade Partners assuring the high quality standards Westcoast expects are adhered to.